Public transport : Paris Métro
Paris is a great city, and walking around is perhaps the best way to immerse yourself into the capital's buzzing atmosphere. The city itself is relatively compact, so it doesn't take too long to get from one place to another.
Yet, for those who are in a bit of a rush, or can't manage walking long distances all day long, then the city's Métropolitain system is a great way to get around, as is the RER train system.
First opened in 1900 during the city's World Fair, the Métro has developed into an extensive system that is efficient and inexpensive so it is well worth using the Métro even if it is for just one or two of your journeys.
But what makes it great is also it's downfall; the Métro is very popular so services can be very busy, especially at peak times when overcrowding is commonplace.
Is it a big system?
The Métro might have started with one line, but today there are 14 lines and two "bis" branches now in operation. Each one can be identified by their individual line number and colour.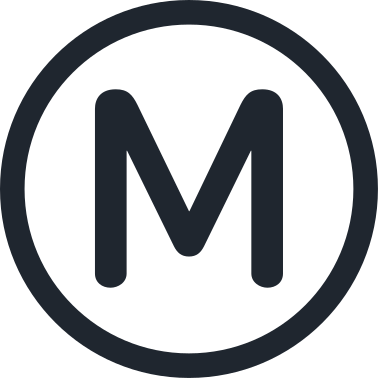 Having so many lines in such a small area has meant that Paris and much of the inner suburbs are incredibly well served. Today, the Métro network totals 140 miles in length, and is served by a little over 300 stations; it means that the average distance to a station is around 500 metres (or a 10 minute walk).
What's this RER thing?
The RER is a commuter railway system that reaches deep into the wider Ile-de-France region. It is formed of five cross-city lines which run beneath the centre of Paris, so complimenting the Métro and providing even more travel options.
The RER has fewer stops than the Métro, but links up with the major central hubs. It does mean that trains are much faster than the Métro, so it is useful if you need to cross the city quickly. It's also great for reaching outer destinations such as Charles de Gaulle Airport or Disneyland Paris.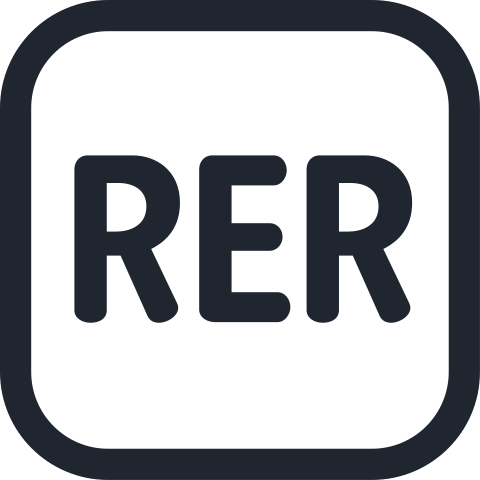 The city also has a tram system. Most lines run out in the suburbs, although there are some that run around the edges of Paris. They provide useful links where the Métro doesn't run, particularly where bus services have struggled with capacity. The good thing is that they have been designed to connect up with rail services.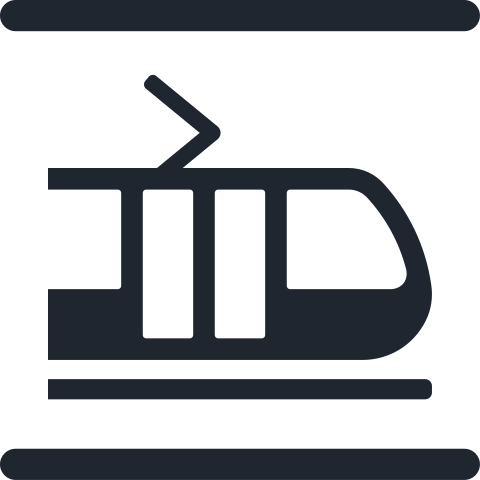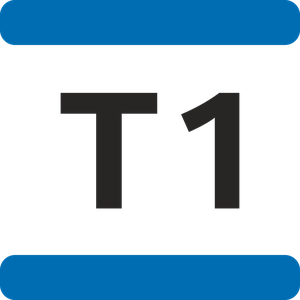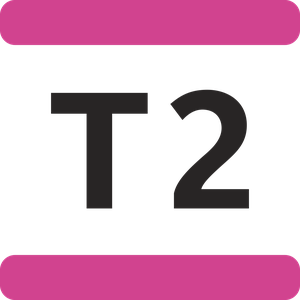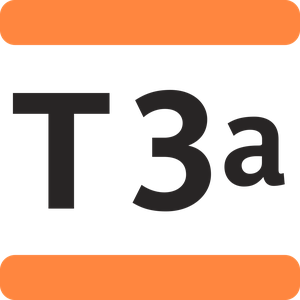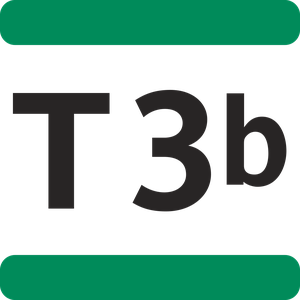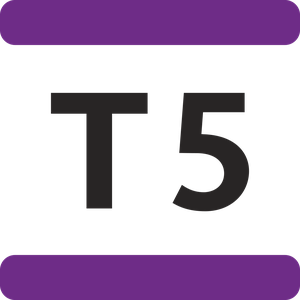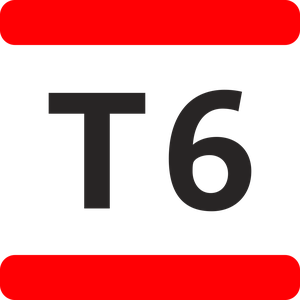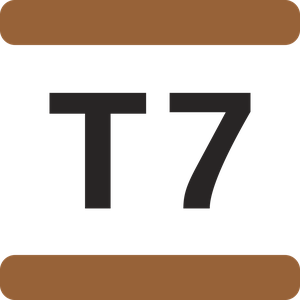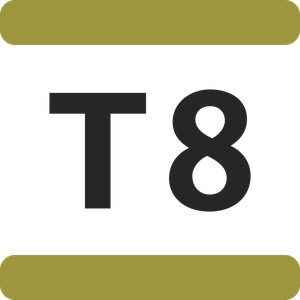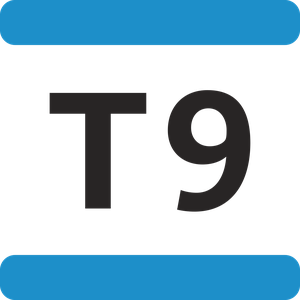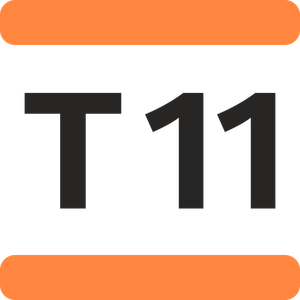 Is it expensive?
Not really. If you're pootling around the city, then the Métro is really great value.
A single trip ticket - called t+ - is €1.90, or you can get a bundle of ten for just €16.90. It allows you to change lines if you need to, and you can also use the RER as long as it is within the city limits. If you're using the tram, it'll cost you an extra t+.
If you're going to be making a lot of trips, then consider buying a Mobilis ticket. A Zone 1-2 ticket will cover the city and all Métro lines, and will set you back €7.50. For those staying longer, consider a Navigo or Visite Paris pass.
Beyond the city limits, RER fares vary depending on distance travelled, or you'll need a pass that will cover all of your journeys. Charles de Gaulle Airport and Disneyland Paris are both located in Zone 5.
Children aged 4-9 travel for half fare, and discounts are available for large student groups. Under 4s travel free.
For full details on all tickets and passes, take a look at the Île-de-France Mobilités website.
Are services frequent?
They are indeed. First Métro services leave their terminus station at around 5:30 am, and run right through until 1 am. On Friday and Saturday nights, trains run for an extra hour until around 2am.
| | |
| --- | --- |
| Time of day | General frequency |
| Peak periods | 2 minutes |
| Daytime | 4 minutes |
| Evenings | 8 minutes |
Services on RER and tram lines are also very frequent, but they do vary from line to line. They're also less frequent on Sundays, public holidays and during the summer holidays, as well as on individual branches.
If you need to travel during the small hours, you'll need to use the Noctilien bus network instead, for which special fares apply.
At the station
Stations can be identified by their iconic signage. More than 80 of the oldest stations still feature their original art nouveau designs, whilst newer stations posess much simpler post-mounted feautres:
| | | | |
| --- | --- | --- | --- |
| | | | |
| Original art nouveau style | Simpler design introduced in 1909 | Minimalist style introduced in the 1970s | Current design, also used at RER stations |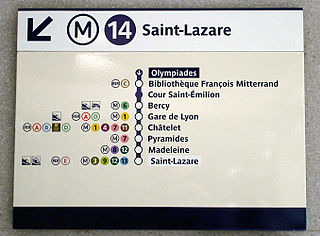 If you need to buy a ticket, multi-lingual machines are located in the ticket hall. You'll then need to insert your ticket through the barrier in order to access the platforms.
All lines are signed throughout the station. As you approach the platform, you'll need to make sure you know which direction to take. Directions are referred to by the final station on the line (example right), with a list of intermediate stations shown beneath.
You'll need to make sure you've got the right direction; go the wrong way and you may need to pay again for the journey back, as changing platform often involves going via the ticket hall.
When you arrive on the platform, overhead indicator boards will tell you how long you'll need to wait for the next train (example left).
On RER services, they will indicate which stations the next train will call at. This is especially important as not all services call at every station, especially on fast services.
There are maps on board every train, so you can follow your progress. On many newer trains, the maps are dynamic - when you leave a station, the light indicating that station is extinguished.
When you arrive at your destination, simply follow the "Sortie" signs through the turnstiles and out through the ticket hall. On RER services, you'll need to put your ticket through the barrier.
Are services accessible?
Due to their age, most Métro lines are not accessible to wheelchair users or those who struggle with stairs. This is also the case with some RER stations, particularly on lines C and D.
What is worth bearing in mind is that local bus services and all tram lines are fully accessible, so they do offer a suitable alternative method of getting around Paris. Line 14 is currently the only Métro line that is fully accessible.
Can I see a map?
Of course! RATP produce a map of the full

Métro network

, or for RER and tram lines then take a look at the all modes map.
For more information on transport in Paris, take a look at the RATP or Île-de-France Mobilités websites.
All that's left to say is enjoy your trip to Paris!
Photos of Bercy station sign, line 14 direction board and line 3 indicator board are by Clicsouris, and used under a Creative Commons 3.0 licence